This is a little bit of Malloy history.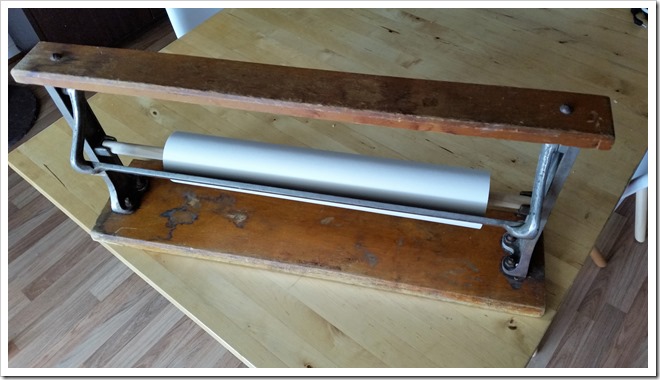 My dad ran a stationery shop for over 20 years, Ted Malloy Office and Art Supplies (55 High St, Shepparton, and bugger, I can't remember the number; that's going to annoy me). Anyway, underneath the glass topped counter was a space and this device lived there. It held a large roll of brown paper that was used to wrap goods.
It lived at my sisters for a while and a while ago it moved here. We've repurposed it for the kids who can now grab drawing paper whenever they want.
I bet dad never thought that 40+ years after it was first used it would be still going strong.