I'm a very recent convert to baseball but know I like it enough to have taken out a membership with the Melbourne Aces for the coming season.
Today was their members only preseason practice session, a fantastic opportunity to not only see a quick practice session but to meet the players, have a bbq and get to stroll on the field. They're an incredibly welcoming bunch of people.
Part of the day was a member only raffle. I'd just been talking to their marketing guy, a recent arrival to Australia who had the good sense to pick Richmond as his team, and said how I wanted to go to the MLB game in Sydney next year but the tickets were too expensive. He commiserated and we moved on to talking about Ivan Maric.
Then they drew the raffle.
Yes, You probably guessed.
I won two tickets to the MLB game in Sydney next year,.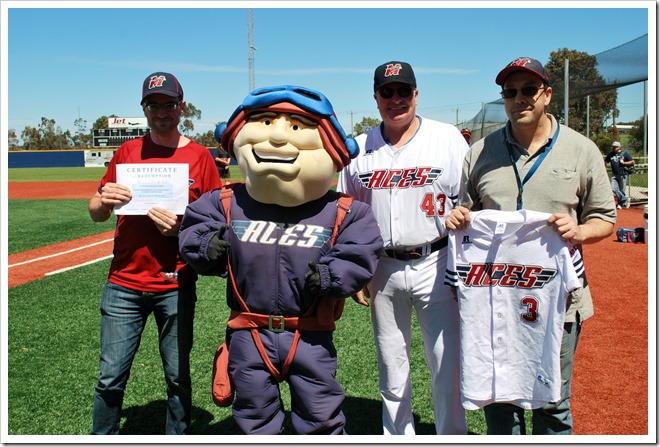 I can't thank the Aces enough. I'm still a little in shock at my luck but will be planning on taking Rae with me. Helen and Bill, do you happen to have a spare bed? Nanas do you have a weekend free?
Thank you, thank you and thank you again Melbourne Aces and here's to a successful 2013/14 season.