The lucky guy I am I was given money by lots of people for my birthday . I've been keeping it in my account until I could think of something I wanted to spend it on. I didn't want to buy tech 'cause that's just going to be replaced in a couple of years. I'm not in to jewellery or watches so that was out and I wanted it to be something I wouldn't normally buy.
This week, almost five months after the day, I found something. A brand spanking new bbq. It's something we'll use a lot, but is special 'cause I'd never normally spend this much on a barbie and with care it should last a very long time. Next years GF bbq should rock, if I get enough practice. Who knows, I may even be able to leave cooking until later 'cause I've got more space.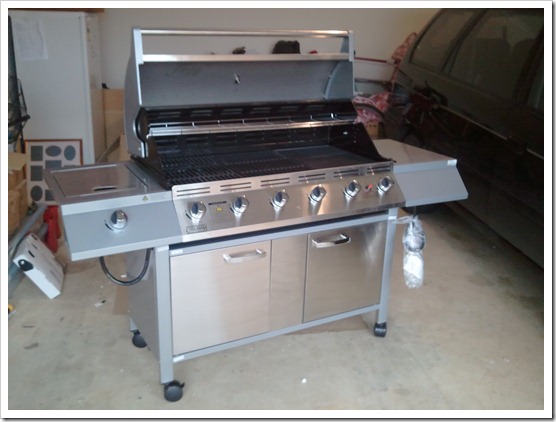 Thanks to everyone who contributed but most of all thanks to my amazing wife who spent two hours on this rainy afternoon out in the garage putting The Beast together. My love, you really are amazing.