Can anyone help me? You may have read how St John's Concreting of Taylors Lakes damaged our garden bed and then abused me when I asked to talk to someone about it. They never showed up to repair the damage, as the guy on the phone said they would, by last weekend and no contact this week so I need to call them back.
Thing is I'm not sure what my next step is and I want to know before I make the call. If someone decides they can do what they want to your property and then ignore you what recourse do you have? Is there an ombudsmen, a dispute centre or is it (technically) criminal damage that I should be reporting?
Here's a pic of what they have done. It may not look like much to you but they've gone a meter over the property line (that runs with the fence). They've dug our dirt, covered rocks with mud and pushed it all up. You'll notice they had no problem not knocking down the existing fence.
So – any one out there know what I should be doing?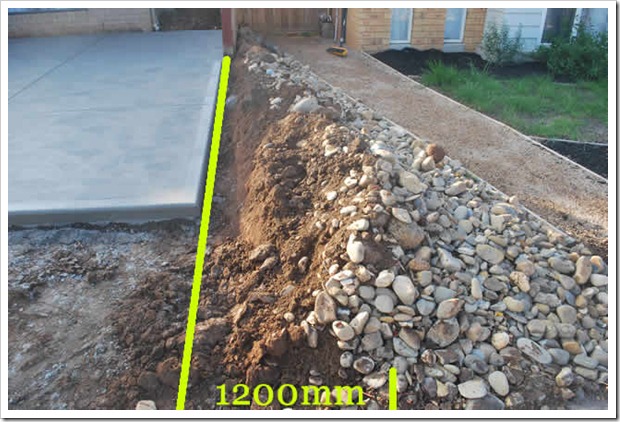 Again, it's not the neighbour who is the problem here – it's the contractor.