Coles have recently released a range of Lego minifig like footy player characters, I think there's 34 all up. I was shopping yesterday so I bought three packs. Each pack is sealed so you have no idea which of the players is inside, although by now I guess you can probably pick up whomever you want on Ebay.
Anyway….
I held out the three bags and kids each picked one.
You wouldn't believe it but Moo picked her favourite player straight away. First go she got Jack Reiwoldt and boy, was she happy.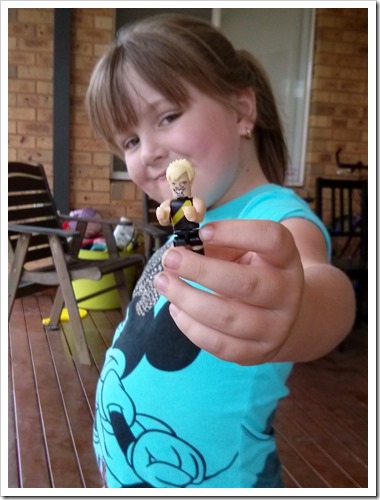 But the luck didn't end there. Mr Henry managed to pick a Bulldog too (although not his favourite). Poor old Bert had to settle for a Saint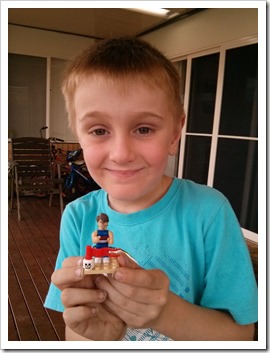 .