Easter was a week ago, although it seems longer, but I really should document the wonderful long weekend we had.
Mum turned *cough* a good age *cough* this year and thought it would be nice to have a family get together as her birthday was over Easter. She organised a good whack of her family to spend a couple of days at Stonelea Country Estate, just outside Alexandra.
We drove up on Saturday morning, arriving just after lunch. Mum and Peter were already there, as were Kate and John and it didn't take long to get down to the very serious business of doing absolutely nothing.
We sat down outside a cabin and pretty much didn't move for the rest of the day. Lots of talking, lots of eating, lots of relaxing. The Crozier's, Janke's and Gedicke's turned up over the course of the afternoon and the circle grew bigger.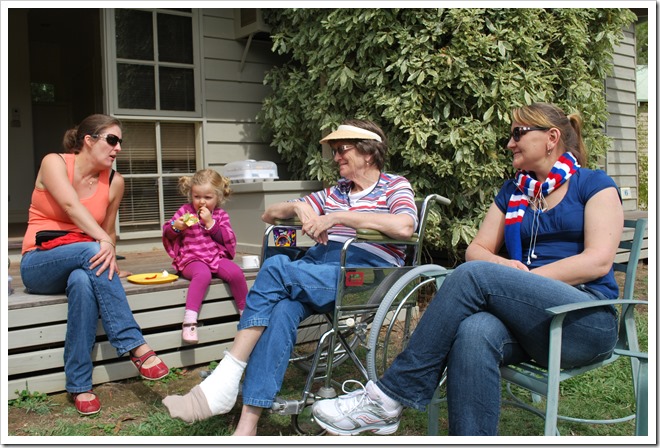 The kids were amazing. Given they only really see each other as a group once a year at Christmas they all click amazingly well. There were larger grounds to explore, a bit of bush to go crashing and thumping through. While we couldn't see them all the time we could hear definitely hear them!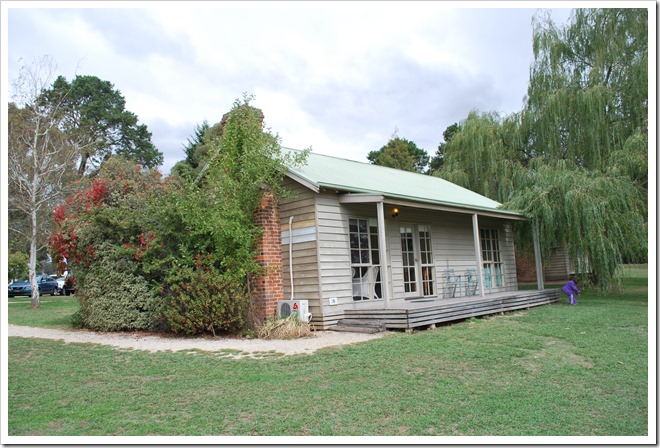 Afternoon turned in to evening and dinner appeared. The kids kept on running in to the night before everyone moved off to their own cabins.

Sunday morning, Easter Sunday. The Easter bunny managed to find the kids even though they were a long way from home. They fueled up for the day on those best gifts for boys they got.
I took the opportunity to go for a run. A run in the country was amazingly different to jogging through the streets of Derrimut. For one, there are hills. Big hills. Big hills you have to run up. I don't know how I made it to the top but I did, it must have been the fresh country air that got me there.
That morning the families split up and went exploring. We ventured in to Alexandra to check out the Easter market.where I finally found a hat that I liked. After a stroll through the stalls and sampling some local wines we went to check out the Alexandra Tramway, a small tramway at the old Alexandra train station. We checked the exhibits and went on the tram ride, kids loved it. While the kids had fun banging nails in to to bottle tops (it's the little things…) Rae and I checked out the wood workers and I bought a stunning wooden pen. Well, I bought it but it's going to be a birthday present from Rae. Must remind here to give it to me in June.
That afternoon was more relaxing, this time out the front of our cabin. I was determined to finish the book I was reading, With everyone talking this took most of the afternoon but I did get it done. The kids were still running around like maniacs, they even scored some time driving golf carts. There were mountain bikes to use so we had a quick ride around, I'd forgotten how much fun bike riding can be and that was after only a short 4k trip up the road.
The night finished with a bbq, perfect end to a perfect day.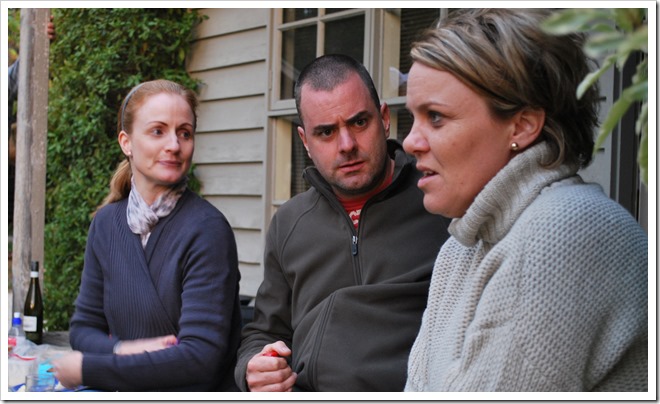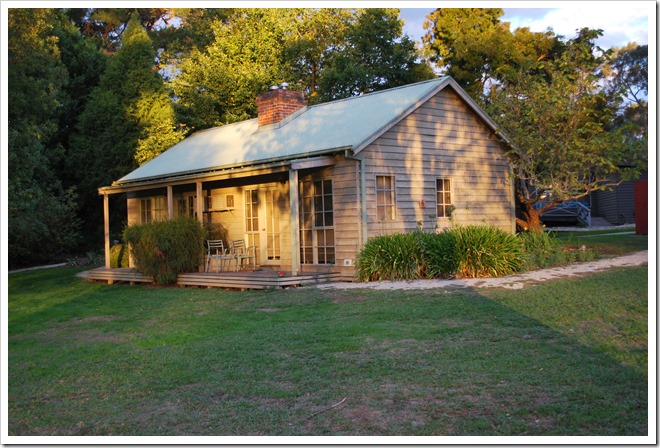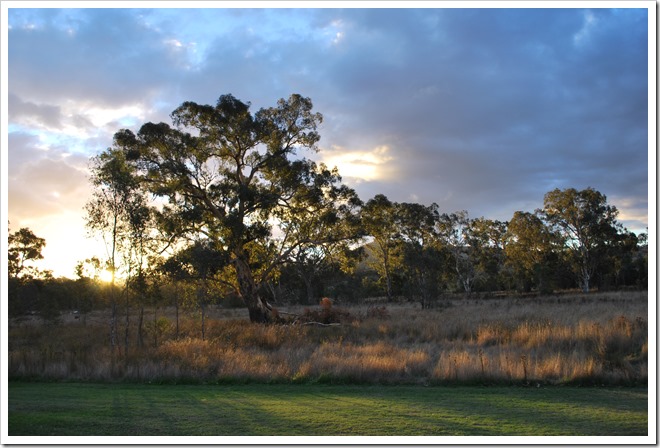 Monday morning was time to leave but the weekend wasn't over yet. One of the highlights was waking up to a stunning foggy morning and, as the fog lifted, we spotted a couple of kangaroos outside our cabin door. The kids were transfixed. After leaving Stonelea we met up with Helen and Dale in Yea for a coffee.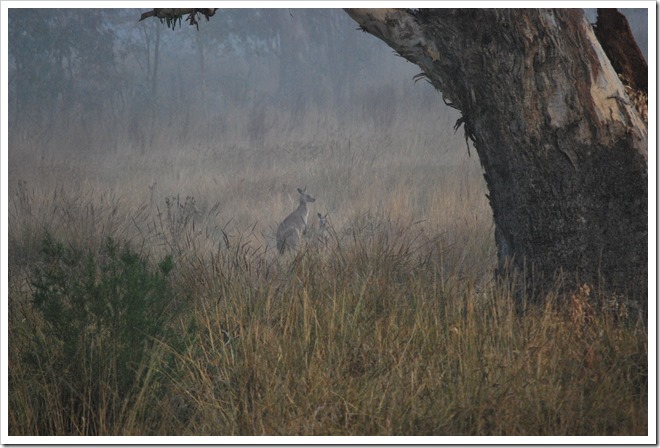 We'll skip over the trip home but just mention that having three children find out, at the same time, what happens when you stuff yourself silly with chocolate in a car moving at 100km/h was not the best way to finish an otherwise sensational time away.