One of the reasons I've been absent lately is that I'm going through an insanely busy time with my web design business. For the past few weeks I haven't had time to do anything but sit at this computer and juggle five or so sites at a time. It's a good situation to be in, far better than the alternative, and it's time to make that hay 'cause when the sun is shining in January nobody is thinking about their web site needs.
Anyway, just to show I have been busy here is the first of the sites to reach launch, TreeTop Toy Shop.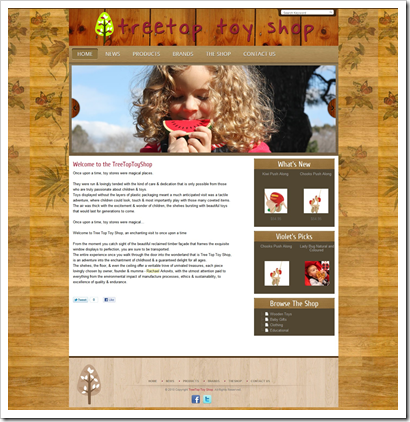 As always, if you know someone who needs a site, feel free to share.