As I think I've mentioned a million times I love 6 Music (BBC 6). It's the perfect radio station and gave me back my love of music. The only problem is that it's in London. No matter how large an aerial I construct I'm just not gonna get it so I have to listen via the net. This means I have to have a PC on. I can listen via the media PC/television, but that's a bit of a waste of electricity or I can listen via my iPod or phone, but that requires plugging in speakers for proper sound.
Now, thanks to Kogan, my problems are solved. Introducing my internet radio.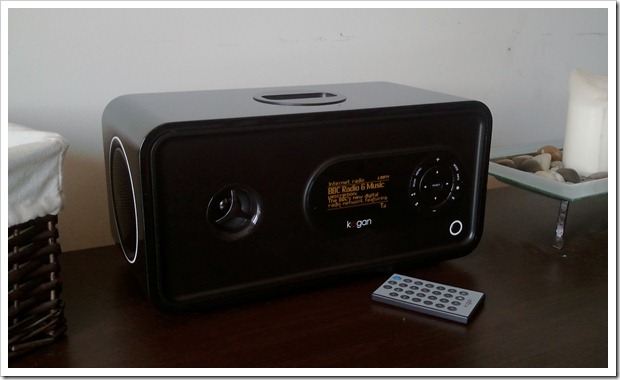 Now I can have 6 Music going without a PC, just like a proper radio station! Not only that I can stream from any of PCs to the unit, it has an iPod dock, you can listen to podcasts, it has digital radio (DAB+ – already found Koffee to chill out to) and something called FM, whatever that is.
New tech, good music, I'm a happy man.