When Dale finished the garden we were left with a rather large pile of dirt that couldn't fit in to the skips. As tempting as it was to leave it there and let nature take it's course over the next decade or so we decided we had better do something about it before the kids were teenagers.
We had to move this pile.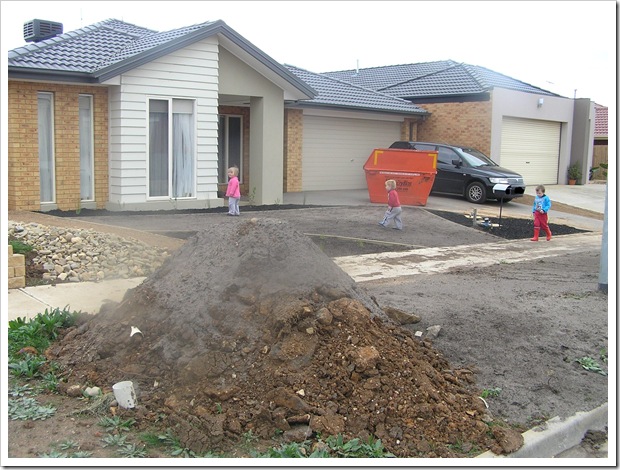 In to this skip.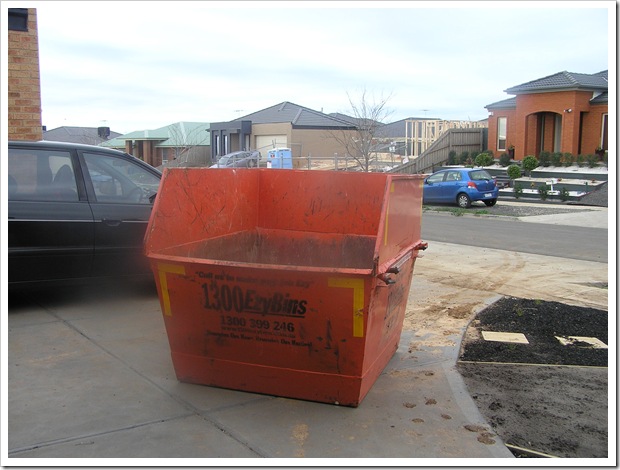 So we set to work.
After a while we took a break and the cavalry, in the shape of Rob, arrived. A cup of coffee and a couple of hours later we were done.
The pile had now gone.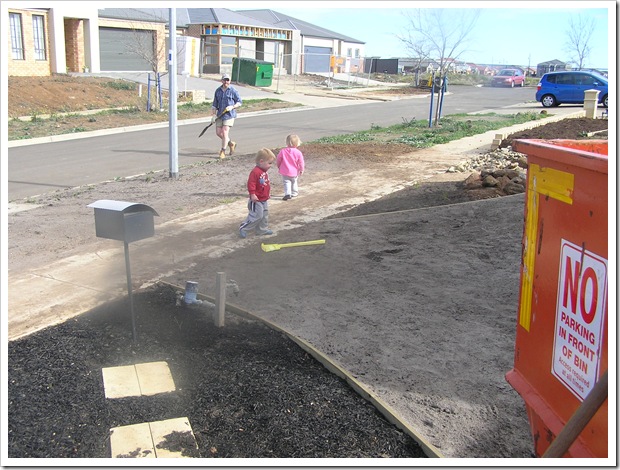 And the skip was full.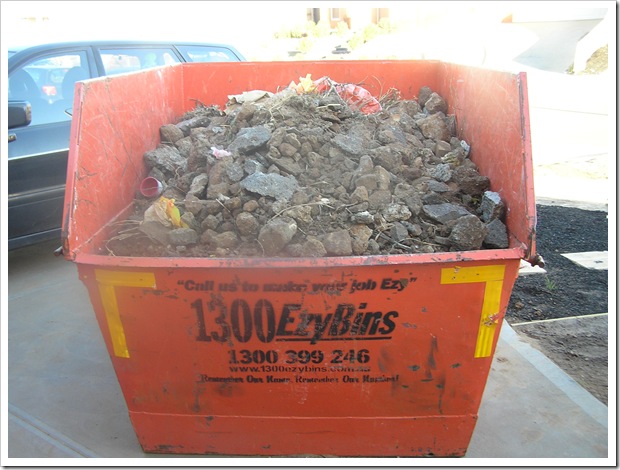 Now we are done for a while,. The bin will go Monday morning, leaving us with a completed front yard. We still have to do the paths down the side of the house, but these can wait for muscles and bank balances to recover. 2 days shy of seven months here and we're pretty proud of what we've managed to achieve with the help of family and friends.