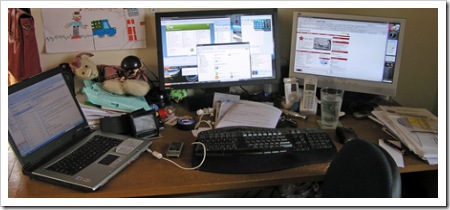 Ah, the joys of working from home.
You get to see the council truck come along and water the tree they recently planted on our nature strip. Sod the fact it's been pouring all week and the ground is sodden – it's (no doubt) on the computer, so it has be done.
You also get to see the very rare cat plant bloom.